Hi, my name is
Ridwan Hamzat
I build amazing stuffs for the web.

I am a frontend developer,I reside in Lagos Nigeria.I spend most of my time building, designing, developing and deploying web applications. I am passionate about developing web apps.
About me
I am a prgmatic front-end developer that focuses on projects that matters and not just anyhow project. I make my projects very simple while leveraging the best available design and development tools. I am a graduate of Ladoke Akintola University of Technology (Computer science). I am also the founder of Tecspot. A brand that provides web solutions as well as graphics designs .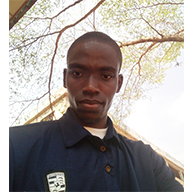 Experience and Accomplishment
I have 5 years experience with coding,exploring all the trending technologies.From Java, to C++ to c#,I finally found a career in Web development

I am currently a front end Developer with vast knowledge in HTML, CSS, JavaScript, jQuery, bootstrap and ReactJs. I also use github and Git very efficiently.With my experience, I have learnt the importance of team work as a great tools to achive organizational goal.

I have 5 years experience with graphics design using CorelDraw, Adobe photoshop and Adobe Illustrator, I am an Ex HNGi7 Intern. I usually strive to add value to myself and improve on my existing skills on a daily basis.

These days, I am more focused on React js

You have some projects you want me to contribute,or you have an opportunity or opportunities for me? Kindly contact me.
Apps built